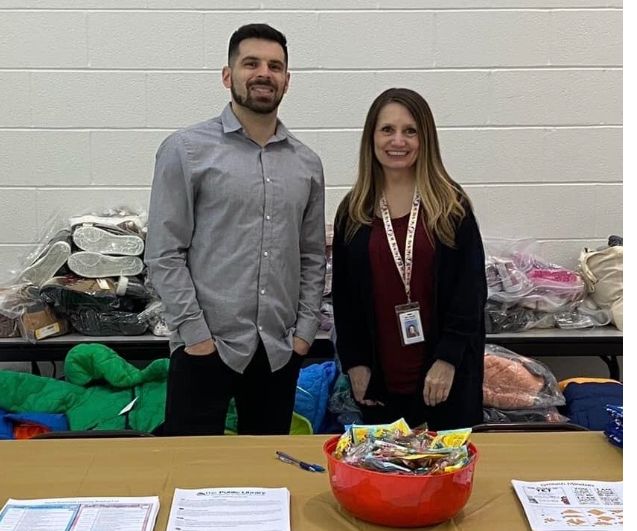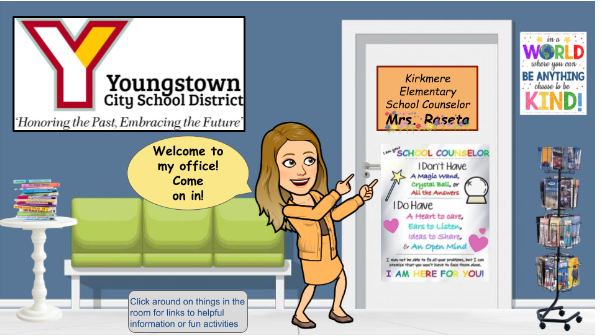 Visit the virtual counseling office for information about emotions, coping skills, friendship, learning/studying, fun activities, helpful books, check-in with Mrs. Raseta or Mr. Dante, and so much more!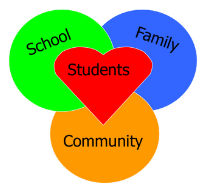 Responsibilities of the Counseling Team
Individual Counseling: Through this service, the counselor helps scholars one-on-one with emotional, social, or academic needs.

Responsive Counseling: With this service, the counselor will address immediate or urgent needs of individual scholars, groups, or families.

Counseling Curriculum: This includes lessons on Personal, Social, and Academic Development, as well as Career Awareness. Lessons and activities are delivered in classrooms, large groups, or small groups.

Assistance with Basic Needs: Scholars and families will be provided with resources to make sure everyone has what they need to stay safe and healthy!
Partnership and Referrals: Counseling staff work with teachers, administrators, other building professionals, district-wide teams, and community agencies to ensure that all of our scholars' academic and social/emotional needs are being met through special services as needed.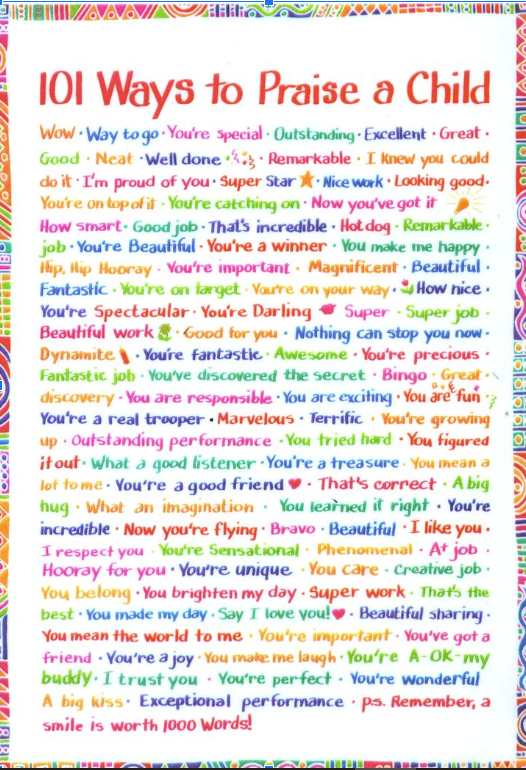 Community Resources
Listed below are links to websites that provide information about all of the resources available to meet your family's needs in areas of housing, food, assistance with utilities, health care, mental health, safety, legal assistance, disabilities, substance abuse, veteran affairs, employment, and much more!
Help Network of Northeast Ohio
Mahoning County Community Services
Social Services through the Public Library
Specific agencies:
711 Belmont Ave. Youngstown, OH
(330) 793-2487
7178 West Blvd. Suite E Boardman, OH 44512
(330) 758-3434
255 Watt St, Youngstown, OH 44505
(330) 746-8494
1501 Glenwood Ave, Youngstown, OH 44511
(330) 746-8403
Rescue Mission of Mahoning Valley
1300 Martin Luther King Jr Blvd, Youngstown, OH 44510
(330) 744-5486